OACP started its summer #strength and conditioning program today! Workouts are Mon.-Thurs. in the Dungeon. Contact Evan Brandt at
ebrandt@oasisacademyfallon.us
with any questions. Session 1: 9 - 10 am: Open to ALL Oasis High School students Session 2: 10:15 - 11:15 am: Reserved for Oasis HS Volleyball team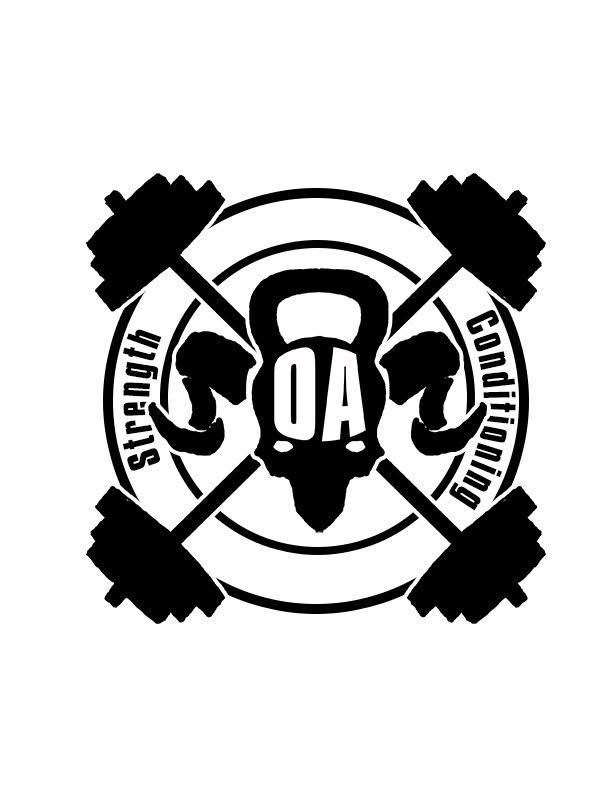 Oasis Academy High School Girls Volleyball open gym is now open Mondays and Wednesdays from 9-10 a.m. at the City/County Gym. No experience necessary. For more information contact Coach Byrd at
sbyrd@oanv.org
. #volleyball #oasisacademy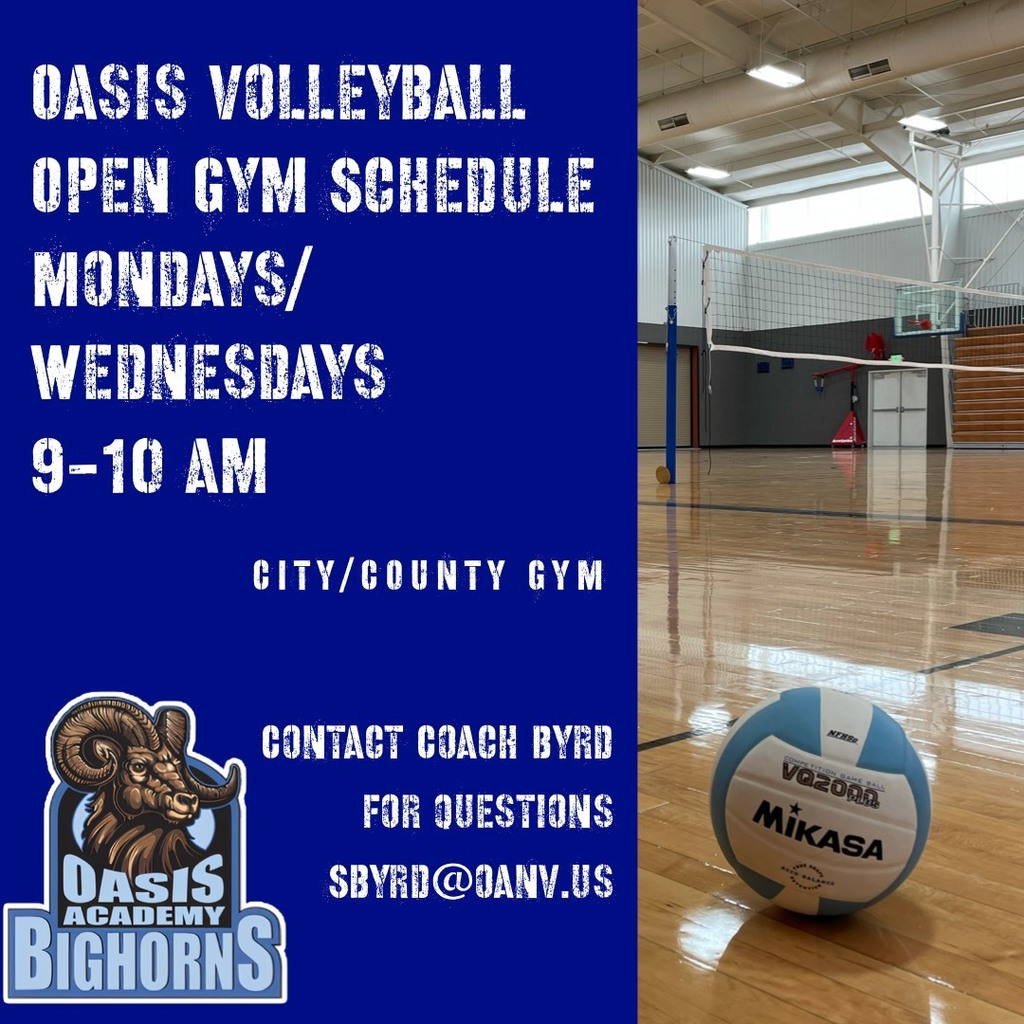 Math Tip of the Week: Measure, Count, and Record Most kids love stopwatches, and watching the seconds tick by gives them opportunities to practice counting. Measure distances and heights. Count jumping jacks, push-ups, or consecutive kicks of a soccer ball. Ask your child: How far can you throw a ball? Take a guess, then throw the ball as far as you can and measure the distance. How many jumping jacks can you do in a minute? Try it! How many times can you jump rope or bounce a ball without missing? Count and see. Source:
https://www.naeyc.org/

Reading Tip of the Week: Choose stories with rhyming words and lines that repeat. Invite the child to join in on these parts. Source:
http://www.k12reader.com/

The official re-opening of playground equipment was today. Lots of happy kiddos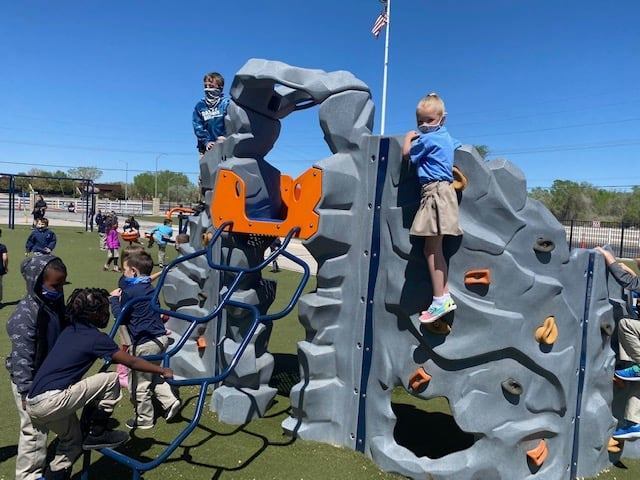 Tonight's honor society induction was short sweet and windy. Nonetheless we are so proud of our Bighorns❣️

Senior day for girls LAX we will miss you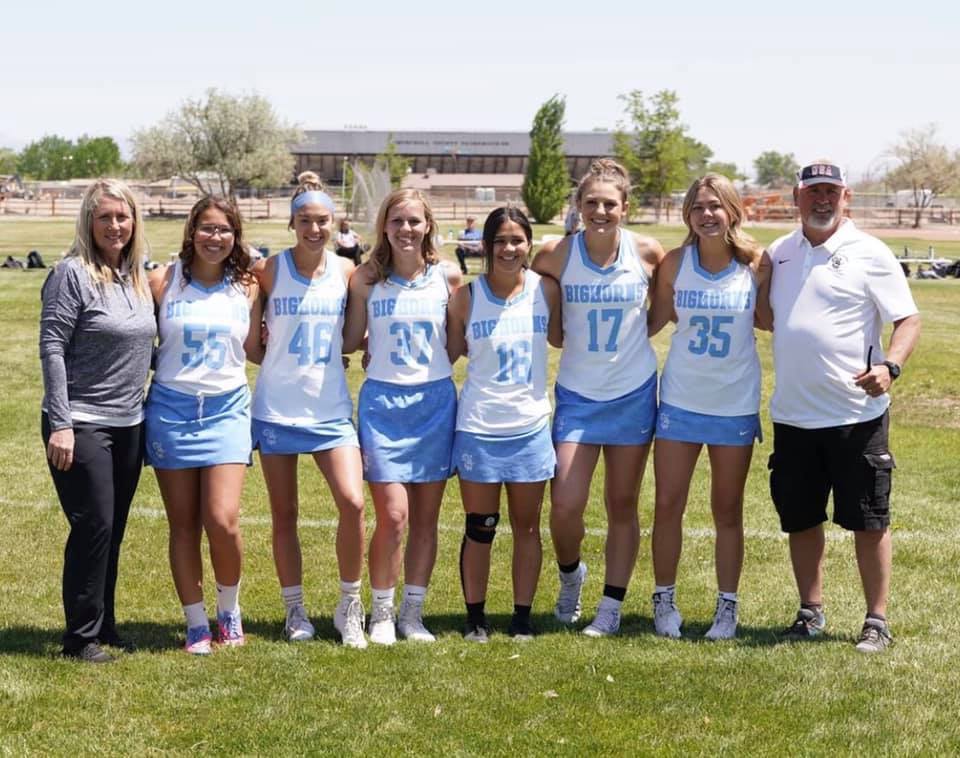 Congrats to Ryan Jones! He is Baylor bound!!!!!!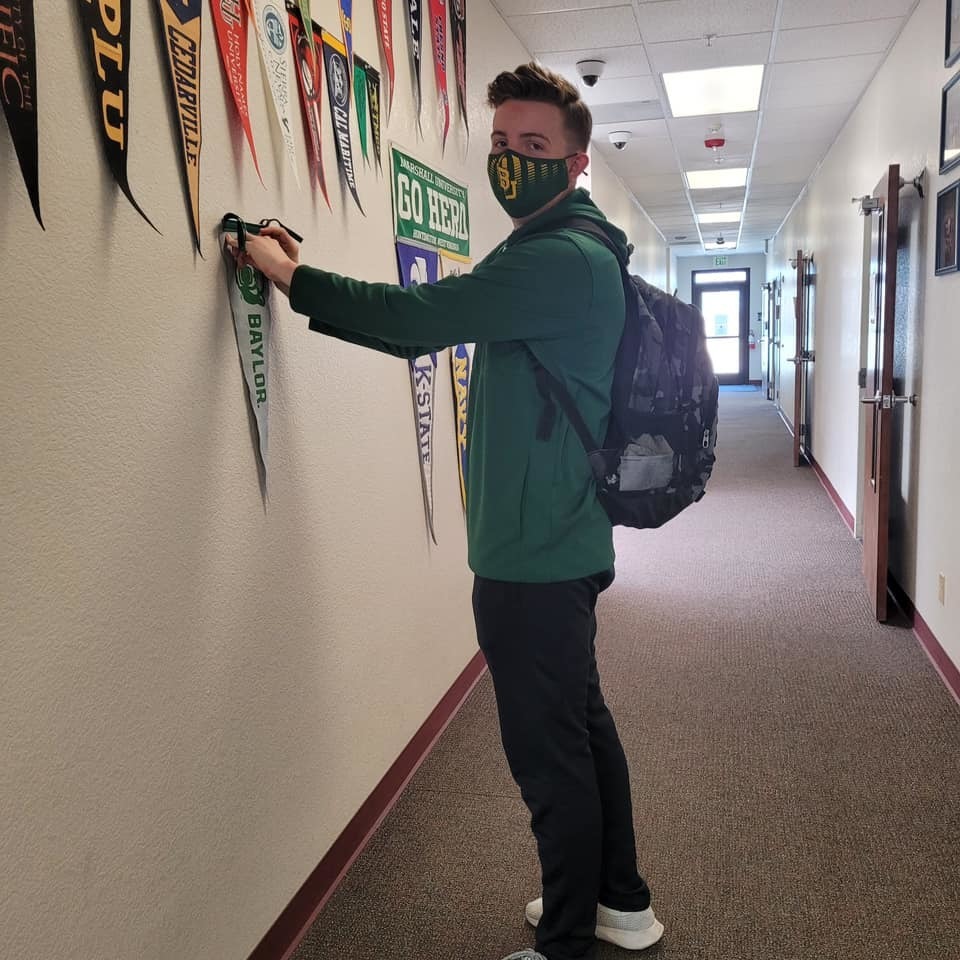 Bighorns volleyball with another league win tonight over Whittell 3-0, maintaining 2nd place in the 1A West. Only 2 league matches remain starting with Thursday @ Excel Christian, and Friday home vs Pyramid Lake for Senior Night. Let's go ladies!!

It doesn't matter what grade you are in everyone loves "Socially Distanced Duck Duck Goose."